In no way is our trip to Greece around the corner... far from it. Still, I can't help but thinking about the trip and longing for a few days on a Greek Island. That being said, while our trip is far away, our hotels are all in place. Here are the hotels we picked and why...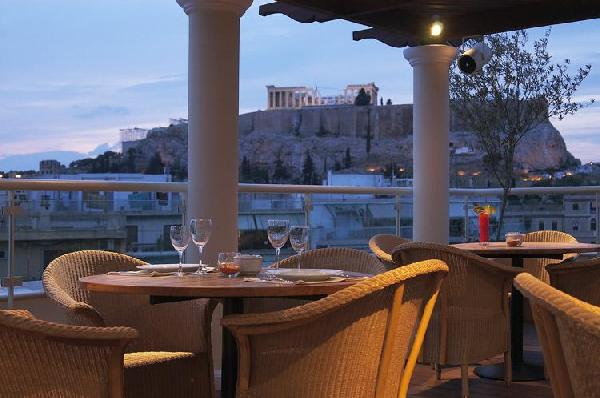 Our first night in Greece will be spent at the Athens Gate, just around the corner from Plaka, in the shadow of the Acropolis and next to the Temple of Zeus. Simply put, great location, "reasonable" rates for what you get and it's in line with our style and taste.
Following our flight to Santorini, rather than heading straight for the caldera to stay somewhere like Oia or Imerovigli, we'll be staying at the beach at the Bellonias Villas in Kamari Beach. Located right on the black sand beach, Bellonias Villas receives great reviews and looks right up our alley - relaxing and spacious. We really wanted to be on the beach for the majority of our time in Santorini. We can always visit the caldera but, when we look at what is important to us, sitting by a pool and enjoying beachtime ranks high with us.
Now granted, you can't visit Santorini and not spend at least some time on the caldera so we decided to spend one night at the Golden Sunset Villas. Everything we've read said that Oia was the place to be - quaintest town on the caldera and the best sunsets. So, we picked the Golden Sunset Villas due to the nice rooms, the owner's reputation and it's privileged position in Oia. If we feel like more time in the water, we can always take the stairs down to Ammoudi beach.
A 6:40 AM flight pretty much guarantees a strong yearning to stay by the airport. So, to make it easier on ourselves, we'll be staying at the Sofitel Athens Airport. Not cheap but worth the price. We'll also have easy access to a train that can take us straight into Athens for the evening.