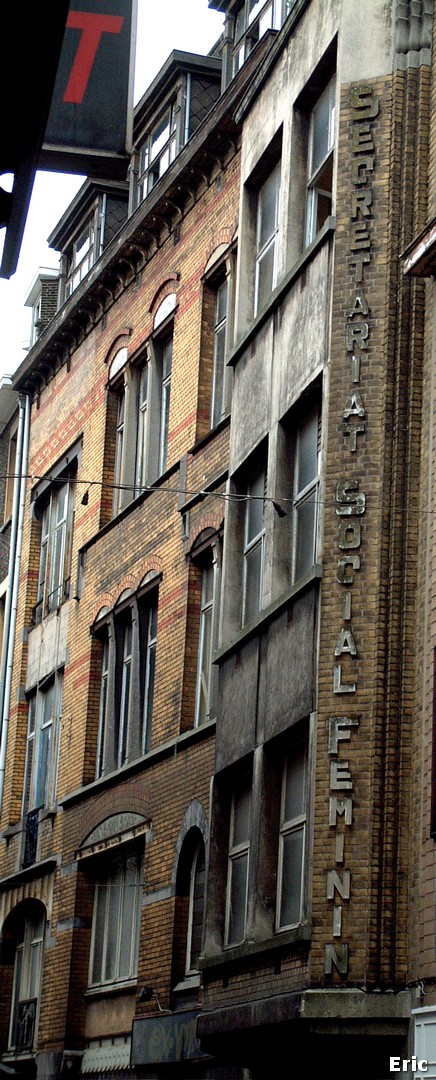 Here's a travel tip I'm pulling out of the memory banks...

During my 1998 business trips to Europe, I had the opportunity to visit my company's offices in
Zaventem
, a suburb of Brussels adjacent to the airport. Of course, rather than staying by Zaventem, I took the opportunity to stay in the middle of town - once at
The Hotel Amigo
and once at the
Royal Windsor
. Both hotels are located in the historic center of town and offer easy access to many of the city's major sites.
Belgium is known for oustanding food and Brussels offers many
fantastic restaurants
. In fact, Belgium has more Michelin starred restaurants per capita than France. But I digress... One restaurant that I truly enjoyed during my travels that can still be found in Brussels is L'Eperon D'Or. The restaurant, located on 8 Rue des Eperonniers, is right about two blocks from the Grand Place. The dark and narrow street is worth visiting. While I can't remember exactly what I ate, I do recall that the restaurant was in an old restored 17th century house with a nice, quiet atmosphere. It offered excellent Belgian cuisine with moderately expensive prices. I took advantage of a prix fixe menu. While I walked in without a reservation since I ate by myself, reservations are recommended - +32 (0) 2 513 97 67